PROCESSING
50 extrusion systems and
modern processing
EXTRUDED PROCESSING
Production capacity
Over 50 extrusion systems for plastics processing
Our production capacity exceeds 4,500 tons of extruded profiles per year. We are able to produce any kind of small and large size profiles by extrusion. Thanks to 50 extrusion systems, we are able to supply extruded parts of any length, with customer-demand cuts from small to large sizes (considering size limits for transportation). 65 years of experience guide us in choosing the most suitable solution according to the required application.
We have the skills and technical knowledge to process countless types of plastics. We are also able to extrude different materials simultaneously, which come out of the die coupled. Production is geared toward the highest quality and precise adherence to the performance standards specified by the customer.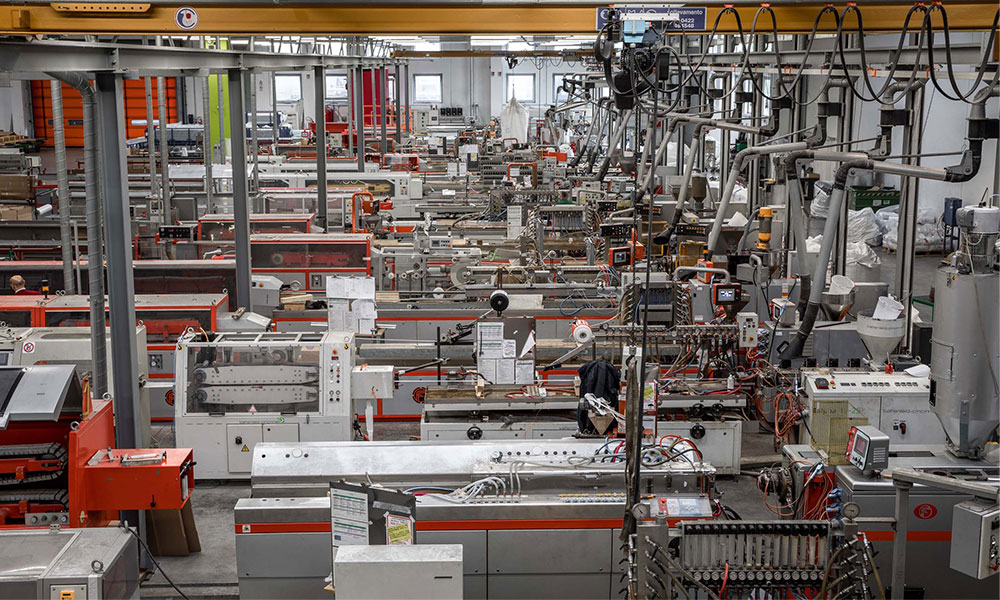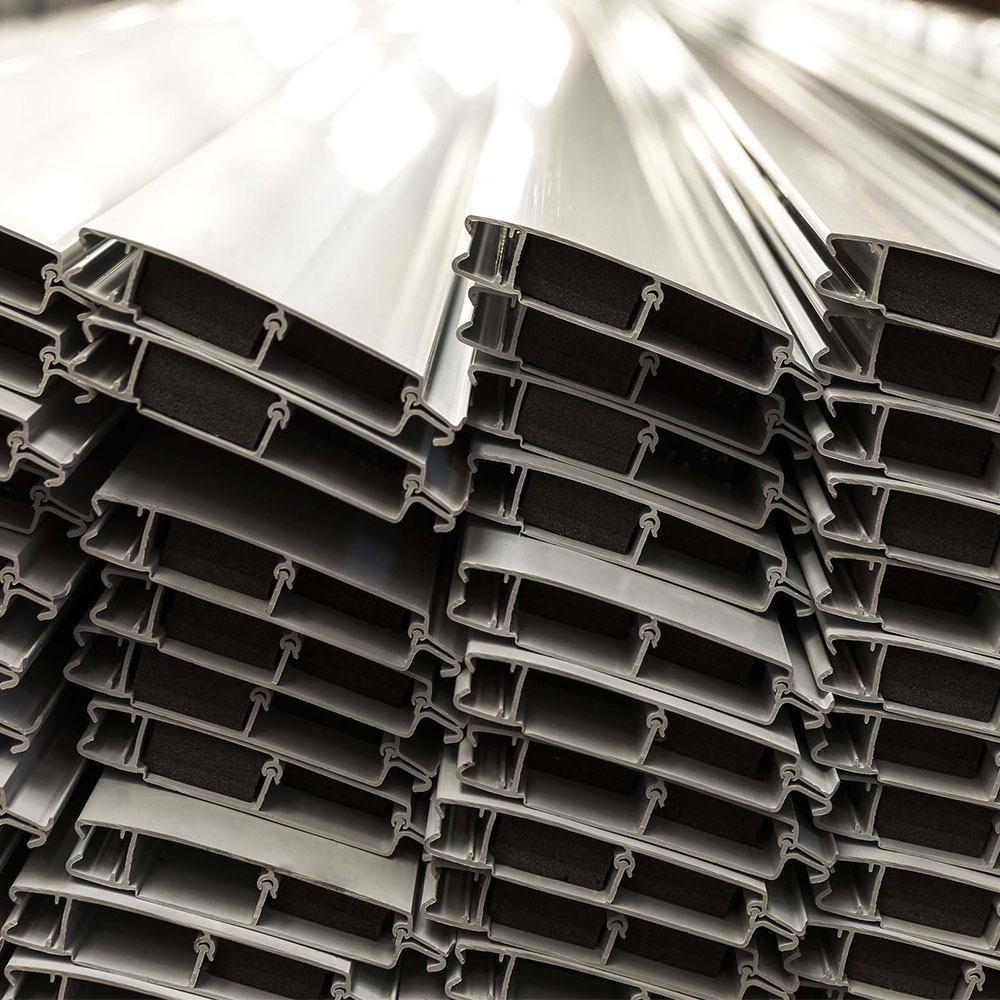 high production capacity thanks to 50 extruders
extensive processing and extrusion capacity
over 65 years of experience in the extrusion industry
product customisation upon customer's request
mould design with technical counselling
research and development with university laboratories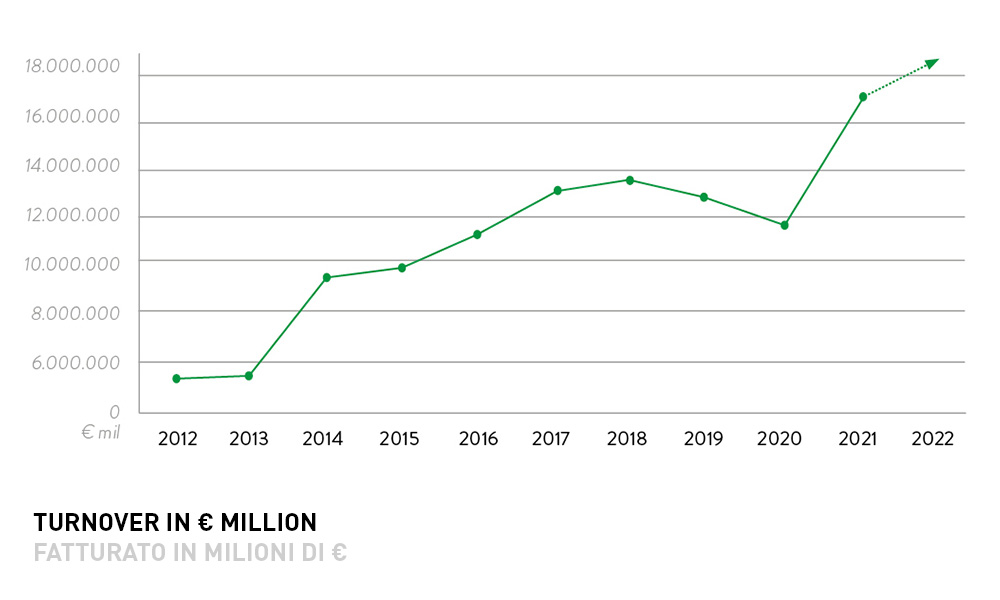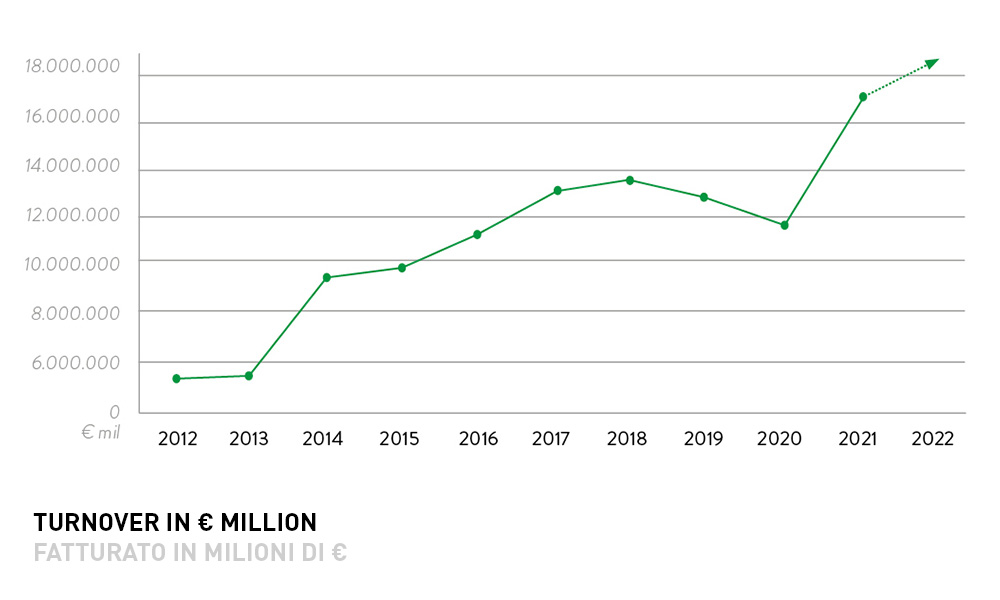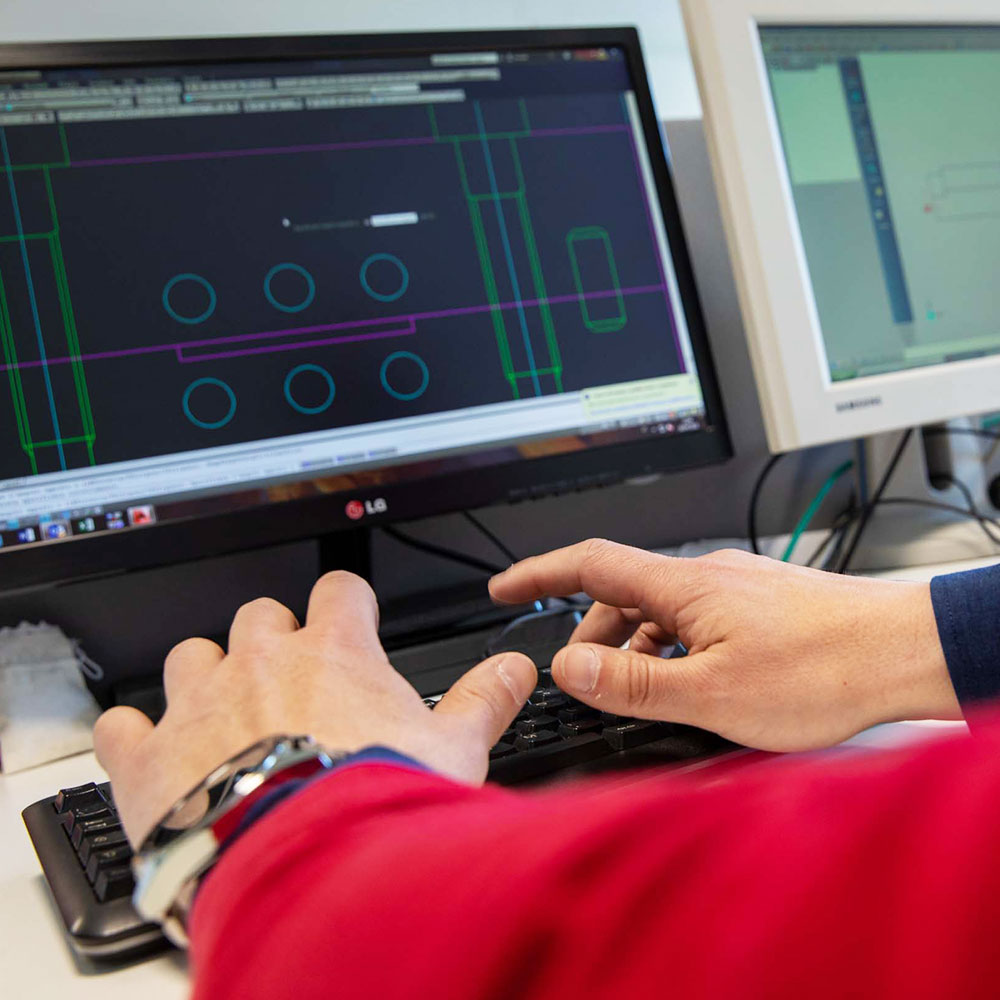 CUSTOM MADE
Mold design and custom-made plastic materials processing
From the mold to the profile: 50 extrusion systems and innovative plastics processing are at the service of our customers. We also give shape to customized projects thanks to a consolidated know-how on materials and polymers on mold design and co-design.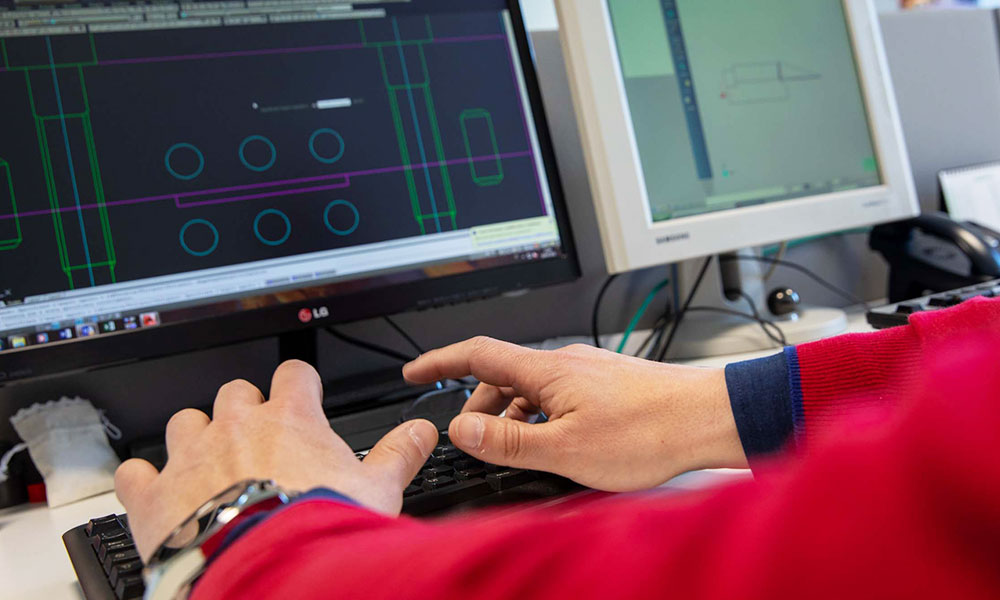 PRODUCTS MADE
A wide range of products for application sectors
The great knowledge of raw materials and experience in plastic processing techniques allows us to create a wide range of products for sectors and types of application.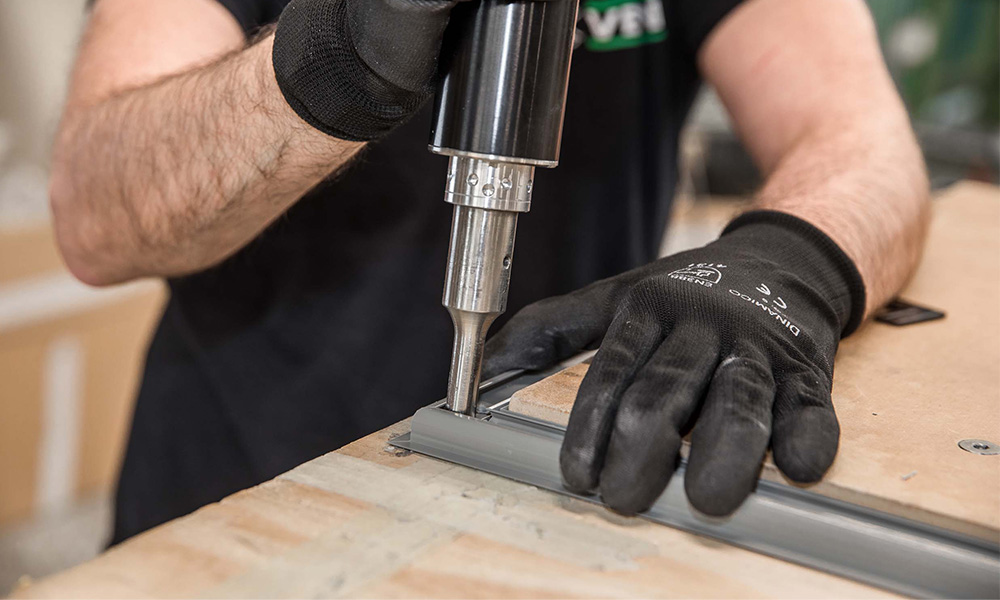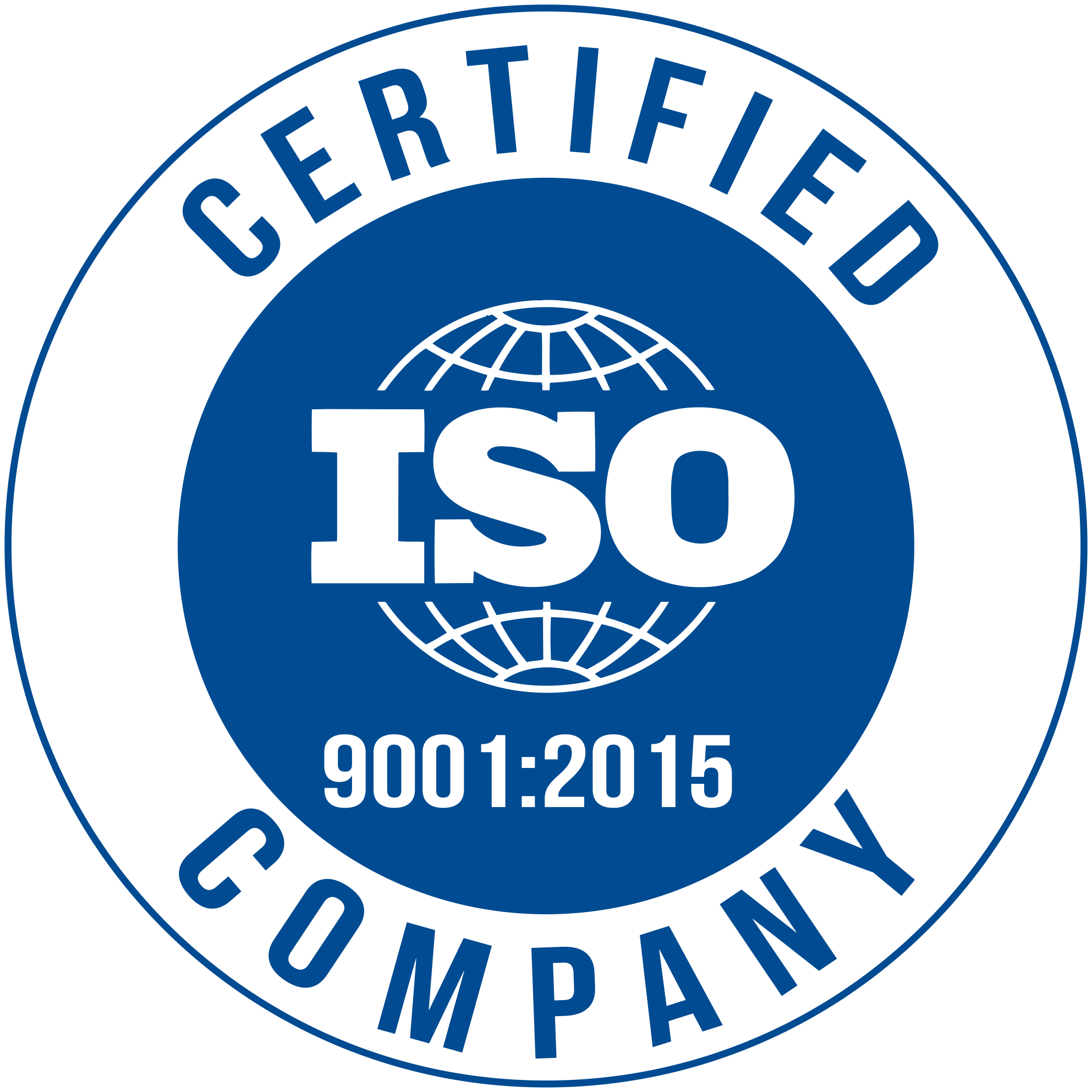 Certifications and quality
In 2005 we obtained the first certification to the UNI EN ISO 9001: 2000 standard and to the current updating to the UNI EN ISO 9001: 2015