PROCESSING
From technical drawing to the mold
FROM DESIGN TO MOLD
Mold production
Starting from the technical drawing provided by the customer, we create custom molds for the processing of plastic materials
We manage every stage of the project in-house, leading to the production of a plastic profile from drawing to mould. We guarantee quality control throughout the production process and short lead times.
Each mould is a unique solution: the result of the work of a team of experts.
Starting from the drawing, we make custom-made moulds for the extrusion of different types of plastic materials. Our company's workshop department provides the technical support needed to develop the custom moulds to be used in the production of profiles and tubes. Thanks to this in-house facility, we can ensure short lead times, the ability to make changes to the dies, and greater control of the supply chain. After customer testing and approval we move on to profile extrusion and mass production.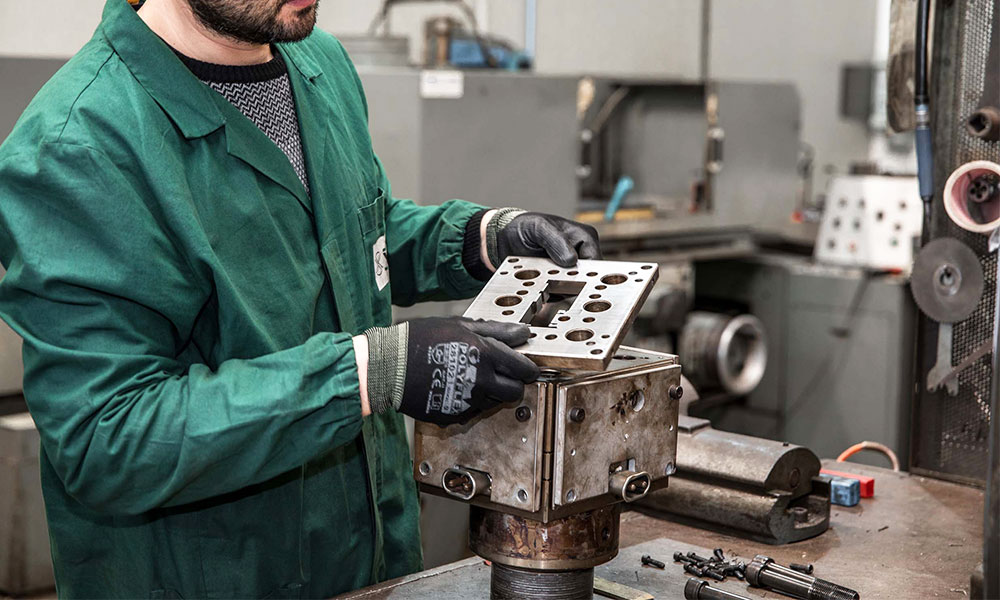 After testing and approval by the customer, we start the processes with extrusion or co-extrusion of the profiles, the processing in line with the various steps and the final assembly of the product.