PRODUCTION
In-line processing
EXTRUSION AND COEXTRUSION
In-line processing of plastics
The processing of plastic materials in-line and during the extrusion process allows us to customize the extruded or coextruded product according to the customer's requests and needs.
Our experience and flexibility have led us to optimise the production process by incorporating many processes directly into the extrusion line. Through a single production process we arrive at defining the finished product, without having to resort to further treatment or finishing operations. We have succeeded in inserting many processes directly within the production lines, thanks to the use of automatic machinery and the development of technological solutions in the field of profile extrusion.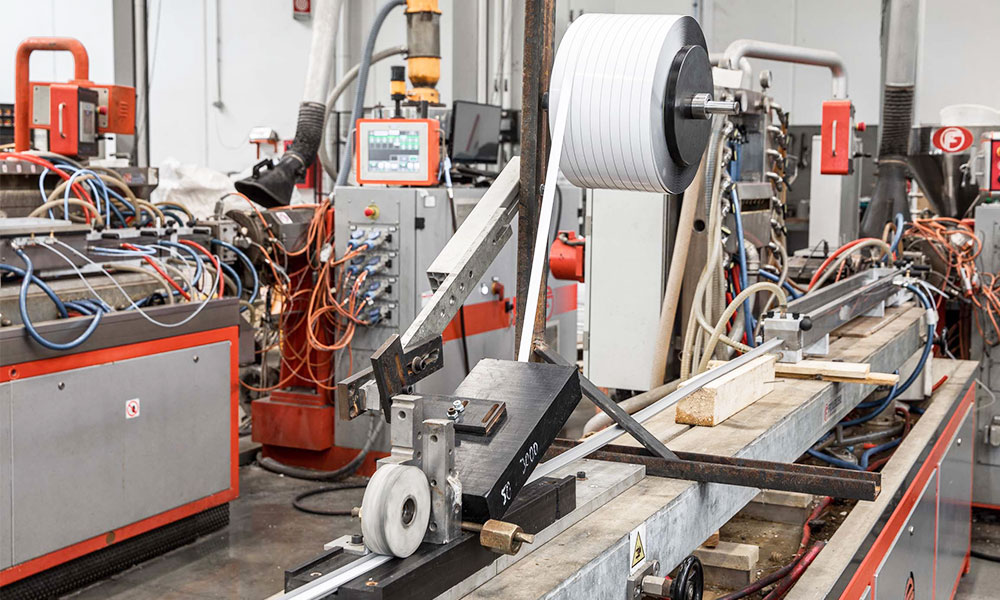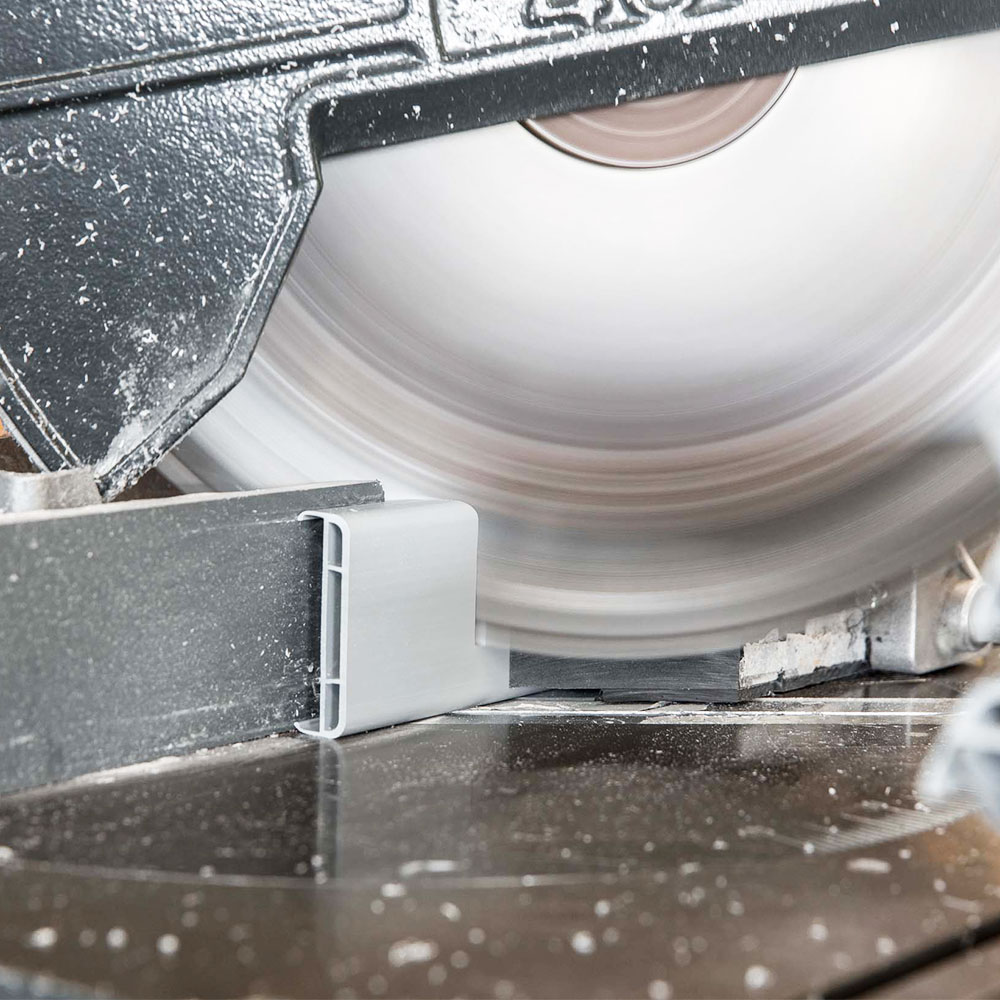 In-line processing
Extrusion and coextrusion
The production lines are of the latest generation, equipped with multiple adjustment systems that ensure maximum quality and precision. Finishing processes are carried out directly and continuously during the extrusion process, reducing time and waste. In-line processing includes cutting, drilling, marking and bending of profiles. The application of double-sided adhesive and protective films can also be carried out.