PRODUCTION
Profile extrusion
EXTRUSION OF PROFILES AND PIPES
Extrusion of plastics
Fifty extruders with different features allow us to produce an almost unlimited range of products.
Next-generation technologies and equipment are at the service of profile extrusion.
The range of equipment we employ offers a wide range of solutions in profile extrusion by size, screw-cylinder combination, hourly productivity type of haul-off and cutter unit. In processing we use both single-screw and twin-screw extruders, consisting of 2 parallel or conical screws that interpenetrate and rotate within the cylinder, allowing for more complex or particularly large and heavy extrusions.
Thanks to this extraordinary variety of extruders, we can realise the most varied sections: from any type of profile figure to the large overall dimensions of the extrusion, to the ability to extrude multiple materials simultaneously.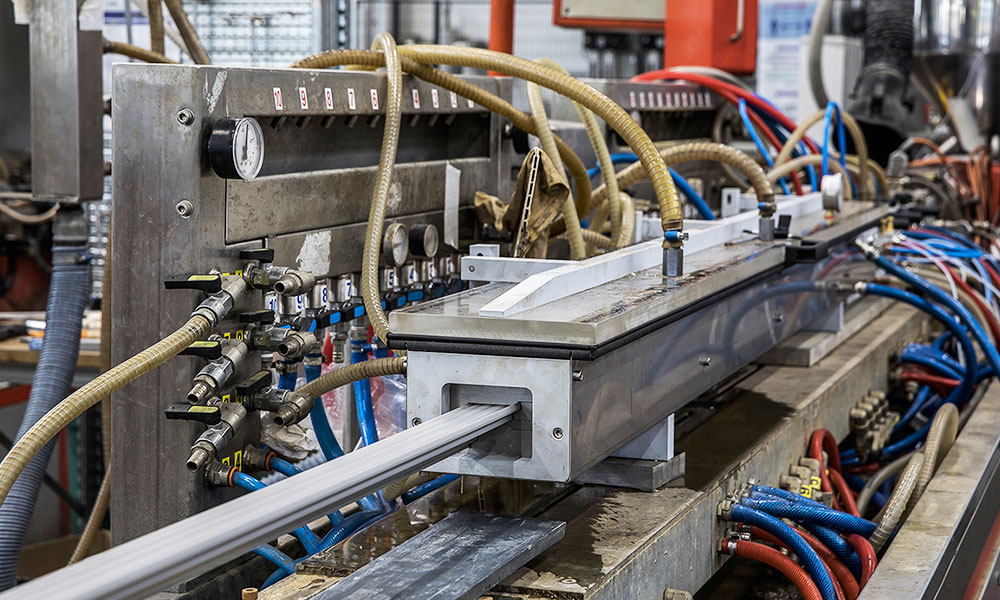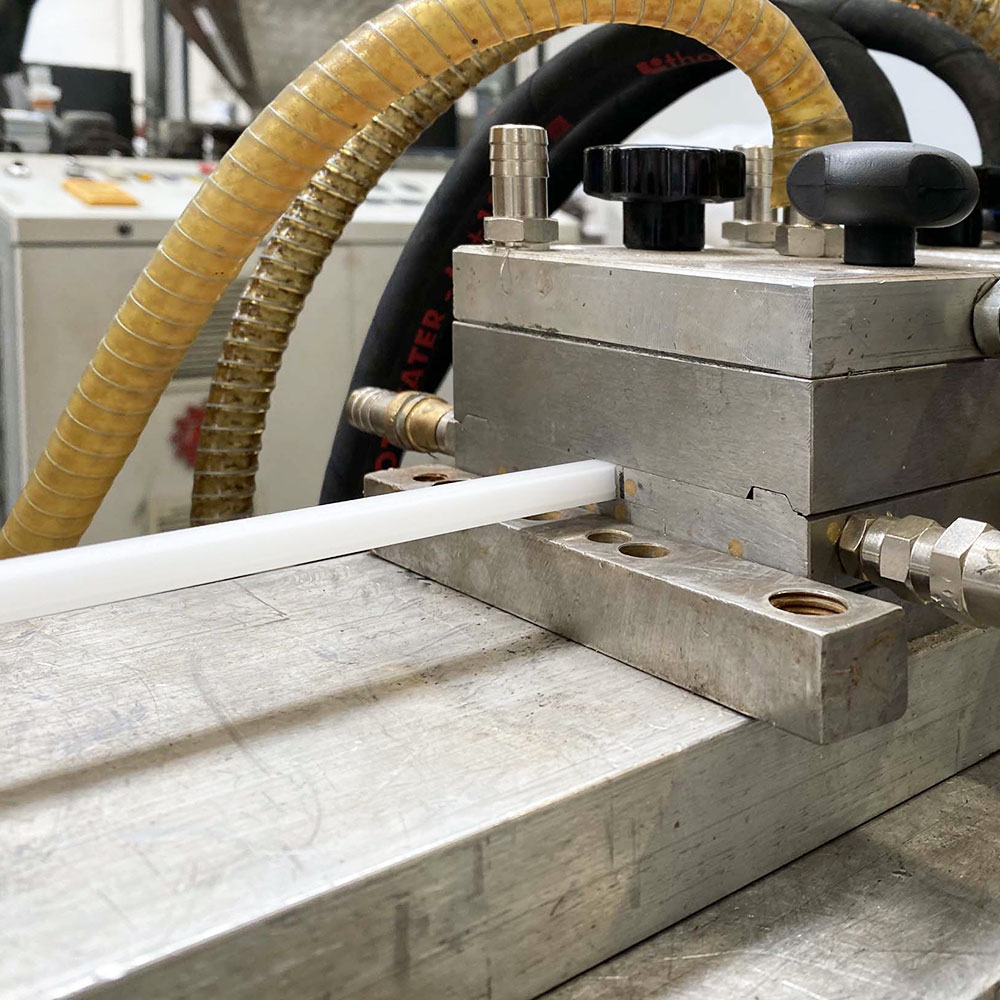 Thanks to this well-equipped fleet of machines we are able to produce:
profiles weighing from a few grams up to almost 8 kg per meter
mono-extruded and co-extruded profiles with hourly output from a few kg up to 500 kg/h.